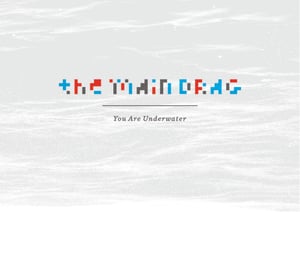 $

10.00
You Are Underwater, the third release from The Main Drag, marks a new direction for the group, incorporating even more harmonies, keyboards and digital sounds while maintaining the pop hooks and indie sensibilities of 2007's Yours as Fast as Mine.
In addition to featuring a bunch of pretty kick-ass songs, You Are Underwater also includes the first official release of the Rock Band 2 Mix of A Jagged Gorgeous Winter, including the additional guitar and drum work that gamers have come to know and love.
The price is $10 USD, but that includes shipping! Alternately, you can buy it digitally from itunes (http://TinyUrl.com/MainDrag) or Amazon (http://tinyurl.com/MainDragAmazon).
For any more info, head to TheMainDrag.com.